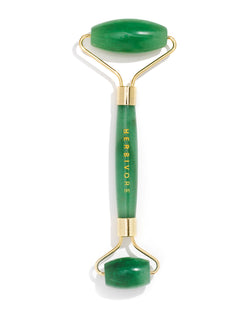 Herbivore Botanicals
Jade Facial Roller
The Jade Facial Roller is an incredible tool for inner + outer beauty. Facial rolling is relaxing and de-stressing. It has been a beauty ritual since ancient times in China, dating all the way back to the 7th century.
Physically, it helps to firm the skin through gentle massage. It also aids in detoxing through the lymphatic system, the body's main major detoxification system.

Metaphysically, Jade brings peace and harmony, believed to attract luck and opportunity, and is known to help reduce stress.