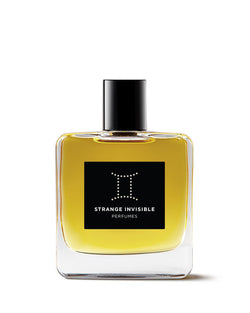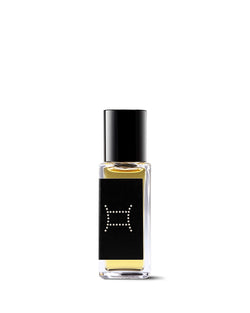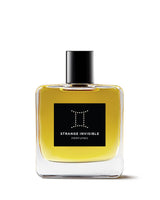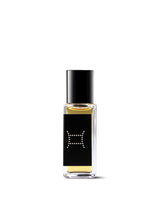 Strange Invisible Perfumes
Gemini
The Mastermind 

Element: Air

Gemini, symbolized by the twins, is an agile thinker with the dazzling ability to see all angles of an issue. This sign is associated with duality, a concept often confused with duplicity—hence the misguided characterization. Charming notes of violet, gardenia, and angelica echo Gemini's alluring presence and sparkle against a darker backdrop of amber and leather. 
Triple-distilled, small-batch, organic grape alcohol, a proprietary blend of wildcrafted, biodynamic, certified organic, and pesticide free essential oils and extracts. Vegan.

Naturally occurring aroma molecules present in essences used: Alcohol denat, Fragrance (Parfum), Linalool, Limonene, Geraniol, Citronellol, Benzyl Benzoate, Benzyl Cinnamate, Eugenol, Citral, Farnesol.